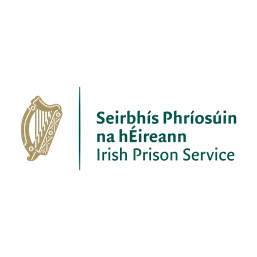 We recently contracted SignsLogos.ie to provide a number of staff honour boards for our Offices. We were delighted to receive two quality hardwood boards of a modern design incorporating the names in gold leaf. The level of design, craftsmanship and the quality of materials used were of the highest order and we were delighted with the results. The boards continue to attract much complimentary attention and will prove an excellent long term investment given the modest costs involved. We were delighted to support the ancient craft of gilding and its modern day employment as as a decorative but practical durable vehicle for signage and information. We have no hesitation in recommending SignsLogos.ie to everyone looking to combine modern design with quality materials through outstanding craftsmanship.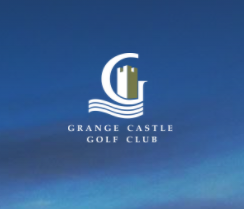 We have used SignsLogos.ie for many different forms of signage, from hard wearing Car Park signage to Event Day banners and shop signage. Quality is always superb and order turnaround time is exceptional.
Anne has done a lot of graphic work for our Constituency office internally and externally. We have an impressive Collection of stencils on the office walls that are highly decorative and aesthetically politically impressive thanks to Anne's creative work
DO YOU HAVE A PROJECT THAT YOU ARE LOOKING TO ENHANCE THROUGH THE ART OF GILDING?
SignsLogos Projects
SignsLogos have a long established reputation for quality and professionalism. Below are some of our case studies of our happy customers.
NATIONAL ORTHOPAEDIC HOSPITAL CAPPAGH

In many cases, I have been asked to use my gilding skills for continuity purposes. Such purposes could include the updating of names on existing boards. In these situations, I would use my craft to copy the style of lettering used by previous signwriters. In the case of Cappagh Hospital, where the objective was to […]

GCM/Hely's Stationery & Office Equipment Ltd

Our customer, GCM / HELY'S Stationery, required light and visibility through the glass. Conveniently in the case of window graphics, the cut graphics & illustrations can be applied in reverse, on the inside of the window. To fulfil the needs of GCM/HELY'S Stationery, SignsLogos.ie applied a 2 way vision graphic to the outside panes, so […]

The Hungry Duck

In the case of the Hungry Duck, a busy restaurant, SignsLogos.ie applied the gold leaf outside of their normal operating hours to ensure there was little inconvenience caused. Thanks to this new attractive window graphic being visible at eye level, the customer has received much more attention from the public without the added cost of […]

Coby Jewellers

This customer wanted SignsLogos.ie to produce an outdoor sign that would effectively display the jewellery & gifts available, namely the "History of Clondalkin" Ring which was designed and crafted in this family-run business. The customer was offered the choice of 3 grades of background materials. They opted for the middle cost effective outdoor palite hoarding […]

Irish Prison Service

The Governor of Wheatfield Prison wanted to update the staff honour boards in their offices. The most important thing was to have the new signage match up perfectly with the font size and lettering in place. They had previously used gold leaf as the material and liked the classy aesthetic it provided, so they opted […]